Mitrasphere Wiki
Mitrasphere Strategy Team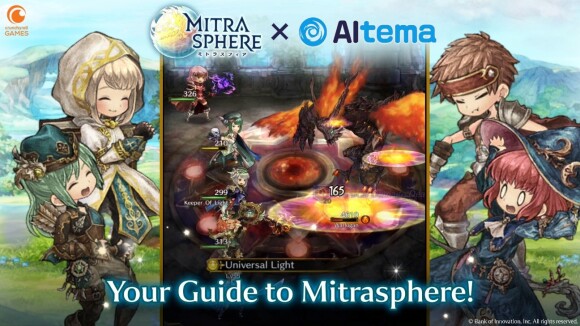 This is your guide to everything Mitrasphere: Altema! Located here are guides relating to each Job, boss patterns, information for beginners, and more.
Jobs

An introduction to each class and their recommended equipment.
Bosses

An introduction to each boss and their move patterns.
Beginner's Guides

A collection of useful information for beginners. If you wish to progress efficiently, we recommend browsing through these articles.
Zones

A list of Zones and the rainbow accessories you may find within each.
©Bank of Innovation, Inc All rights reserved.
* The copyright, trademark rights, and other intellectual property rights of the in-game images posted on Altema belong to the provider of the content.
▶Mitrasphere Official Website